DFN28520X: Freestanding dishwasher (15 place settings, full size)
19.135,00 EGP
Description
AquaIntense
Intense water pressure for dirty dishes
An easy way to wash dishes that are hard to clean, AquaIntense technology creates a powerful cleaning zone with intense water pressure, ensuring a thorough clean of dirty pots and pans. No matter what dish you prepare or how long it takes to cook, dishes will come out spotless.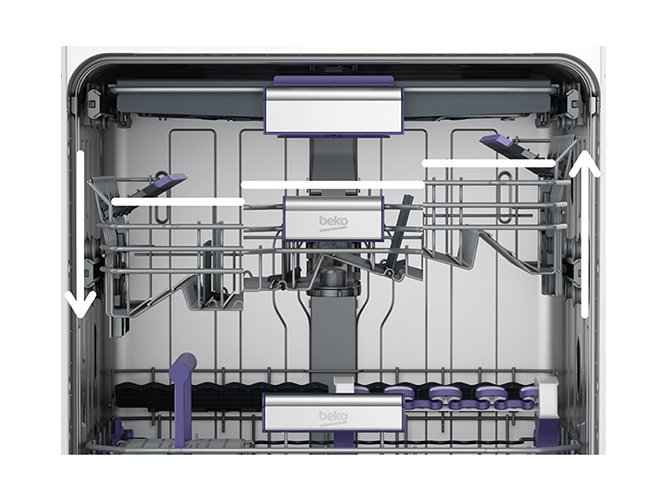 3 Position Acrobat
Adjustable height top shelf
If you find it difficult to put large plates or glasses with high legs in the dishwasher, now with the 3 Position Acrobat system you can adjust the upper rack to 3 different positions to free up more space on the lower rack for large dishes.
Fast+
3 times faster cleaning
Sometimes you may not have enough time to wait for the full wash cycle to finish. The Fast+ function speeds up the wash cycle by up to 3 times* with optimum performance. This means that you can wash and use the dishes in very little time. * Tested in internal laboratories.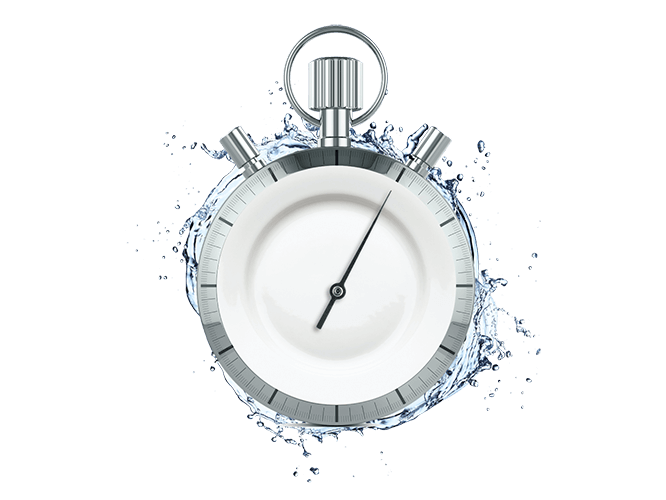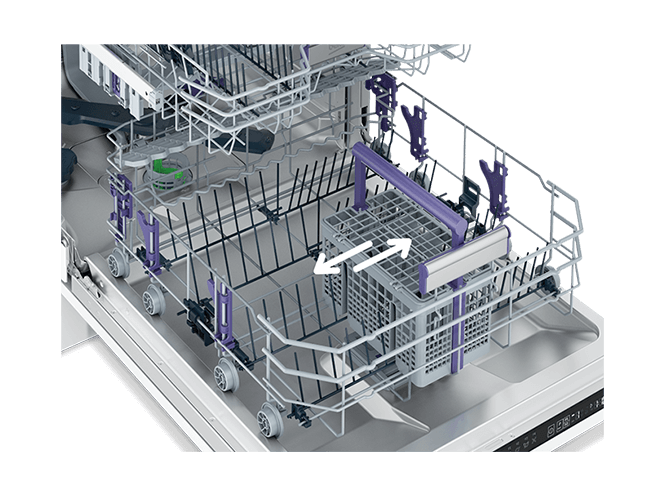 Basket of forks, spoons and knives
More space for pots and pans on the bottom shelf
The basket for forks, spoons, and knives is a clever innovation but gets in the way of placing large pots in the lower rack. So the Sliding Cutlery Basket solves this problem by allowing freedom of movement to the right and left so that you have space to fit oversized items.
Sliding Detergent Dispenser
Easy open dispenser lid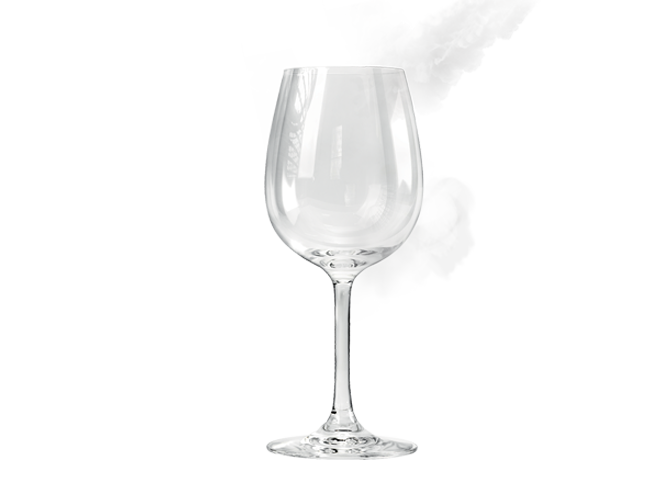 SteamGloss
Cups without watermarks
Easy-fold Plate Support
Extra space for pots and pans
---
Only logged in customers who have purchased this product may leave a review.