SAMSUNG REFRIGERATOR 350 LITER INVERTER BOTTOM FREEZER DIGITAL BLACK RB33J3230BC/MR
SAMSUNG REFRIGERATOR 350 LITER INVERTER BOTTOM FREEZER DIGITAL BLACK RB33J3230BC/MR
50.000,00 EGP
50.000,00 EGP
Samsung Freestanding Refrigerator
No Frost
350 Liter
Inverter
Bottom Freezer
Black
Description
Better organization. More enjoyment.
Enjoy a completely new level of organization and convenience with this refrigerator that provides maximum efficiency when it comes to space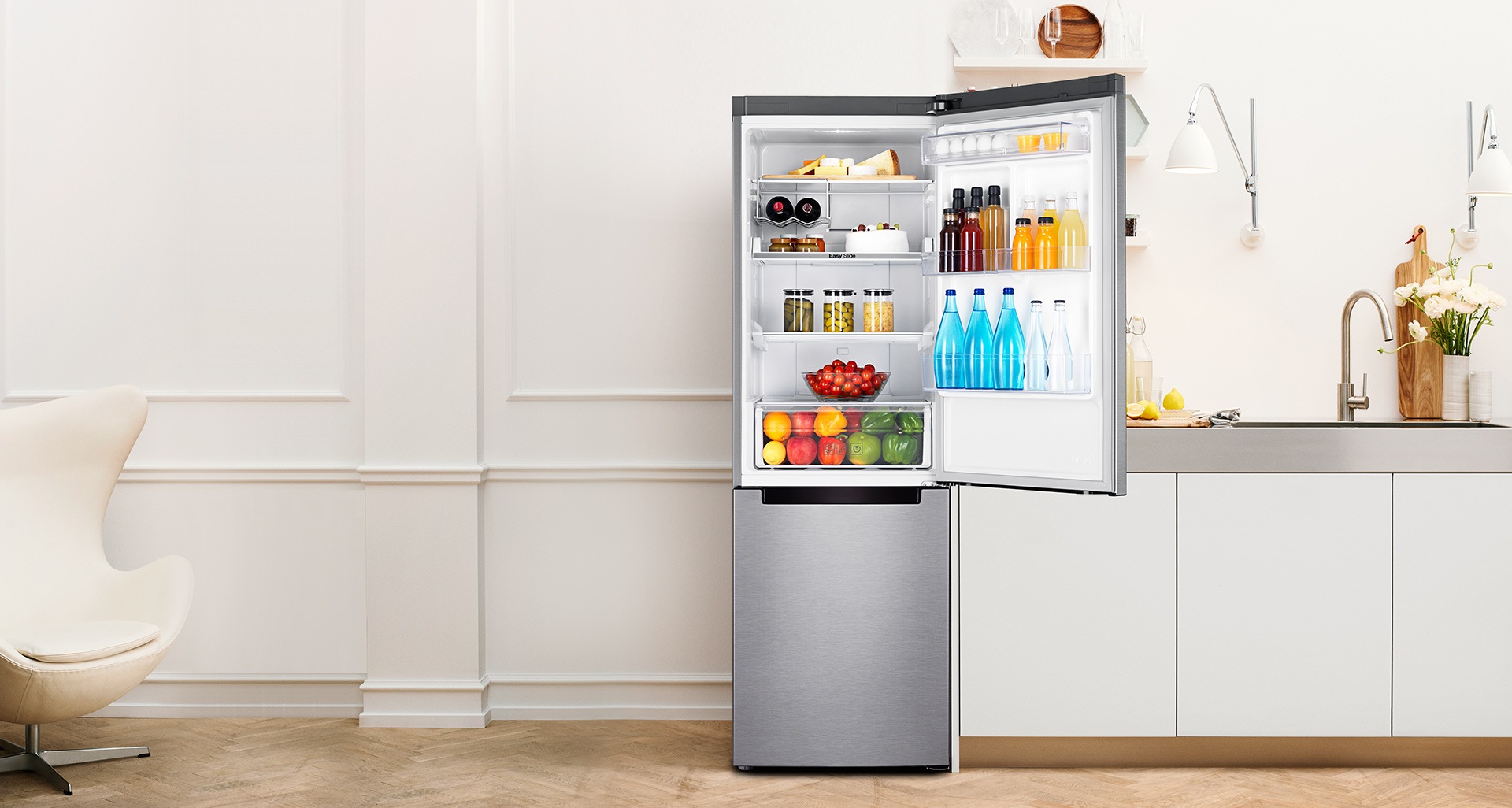 Cooling every corner uniformly
The Total Cooling System cools the refrigerator evenly in all corners. Cold air is blown through multiple holes on each shelf to keep the temperature constant while keeping the food fresh.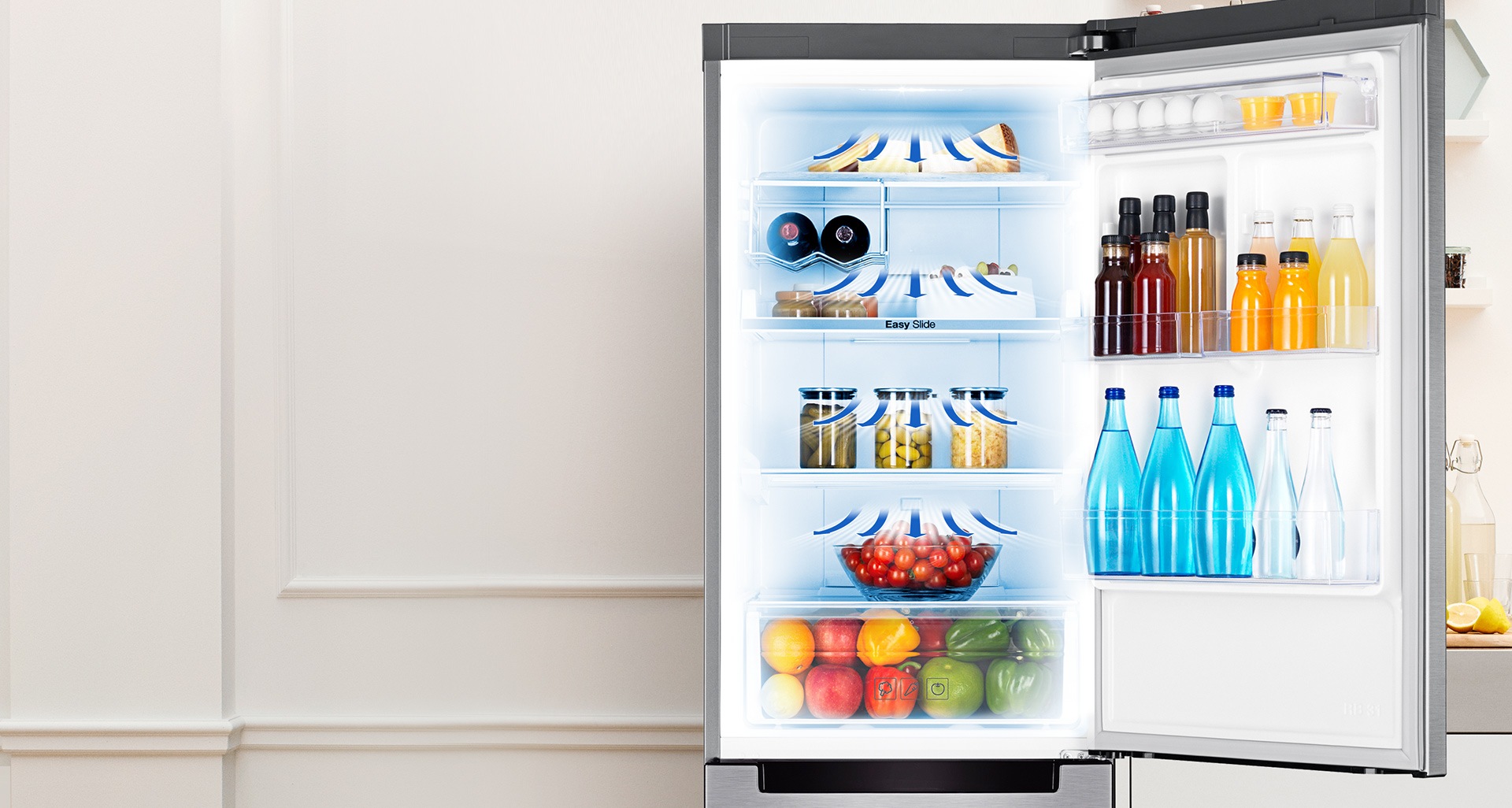 For taller, larger things
The sliding shelf adds more flexibility to your storage space. This shelf can slide in and out to create more space for larger bottles and taller or larger containers; Thus, you will not waste any space.
Easy to search and access stored objects
The easy-to-use sliding shelf that slides seamlessly in and out helps you store, organize and access groceries, as well as access the items stored in the back of the shelf and at every corner with ease and speed.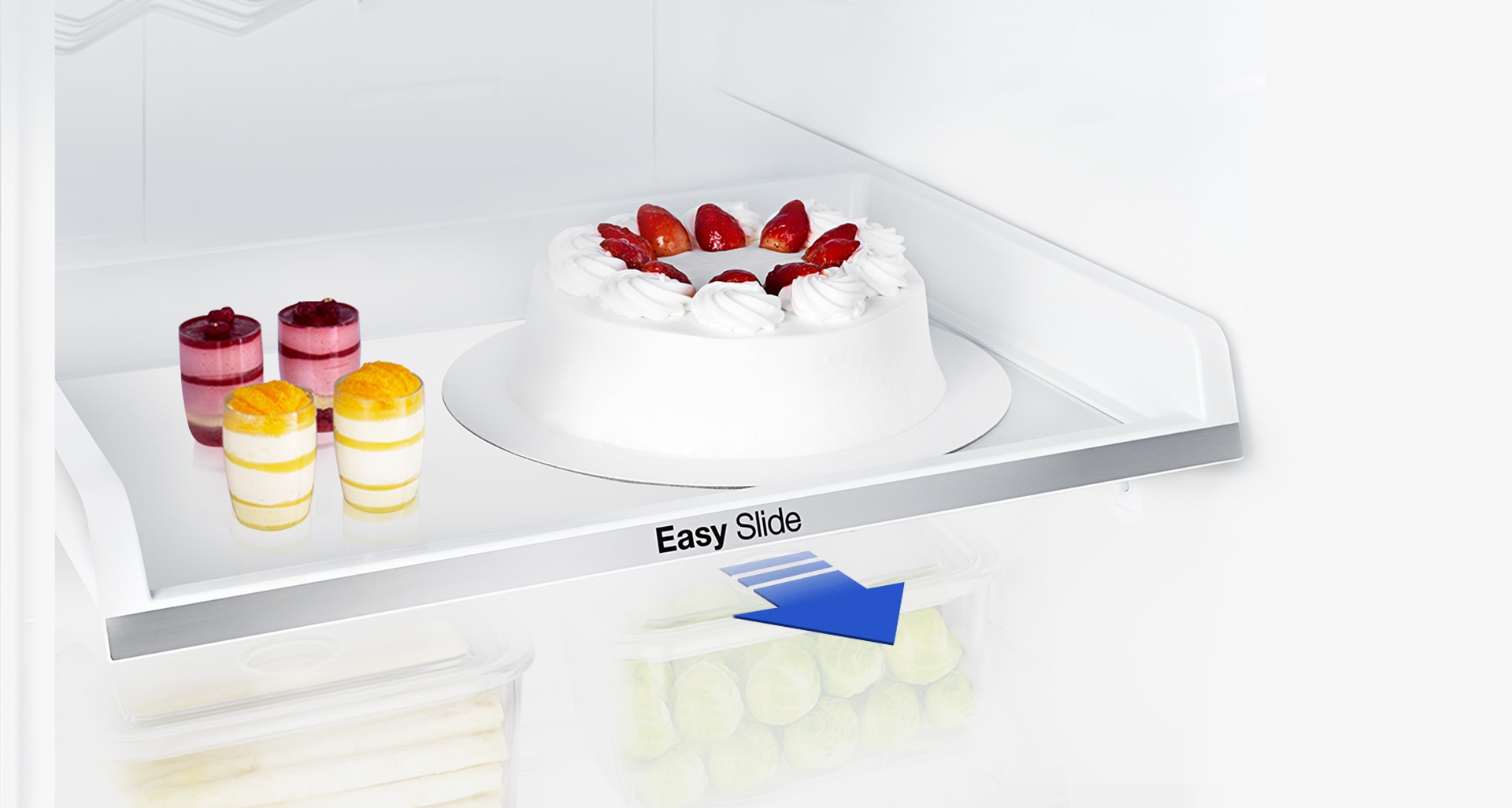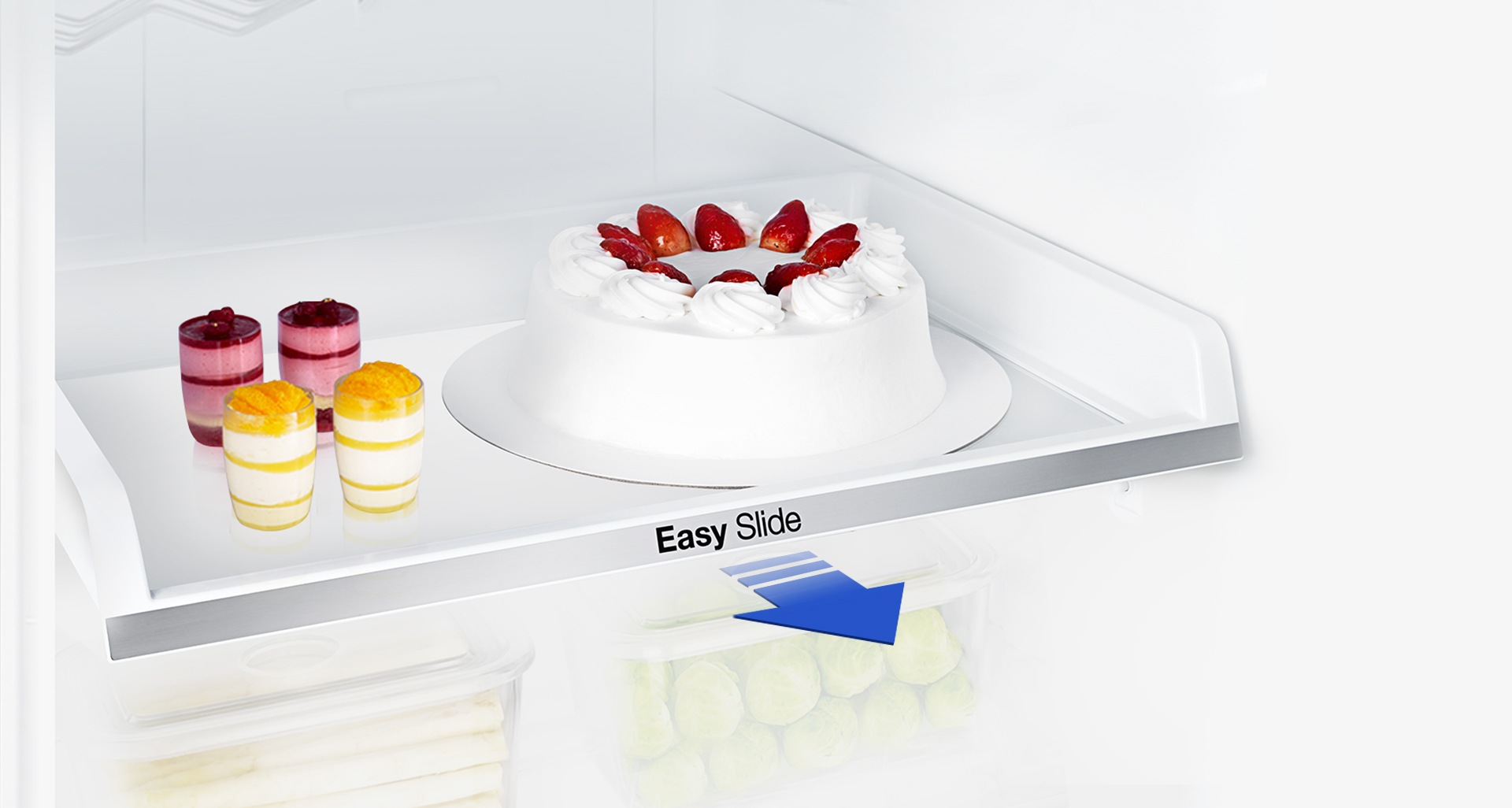 Capacity to store large items
The large door bay allows you to easily store larger items in the door. This container can hold large milk and juice cartons, as well as two rows of beverage cans and bottles. Thus, it saves space on shelves, and is also great for parties!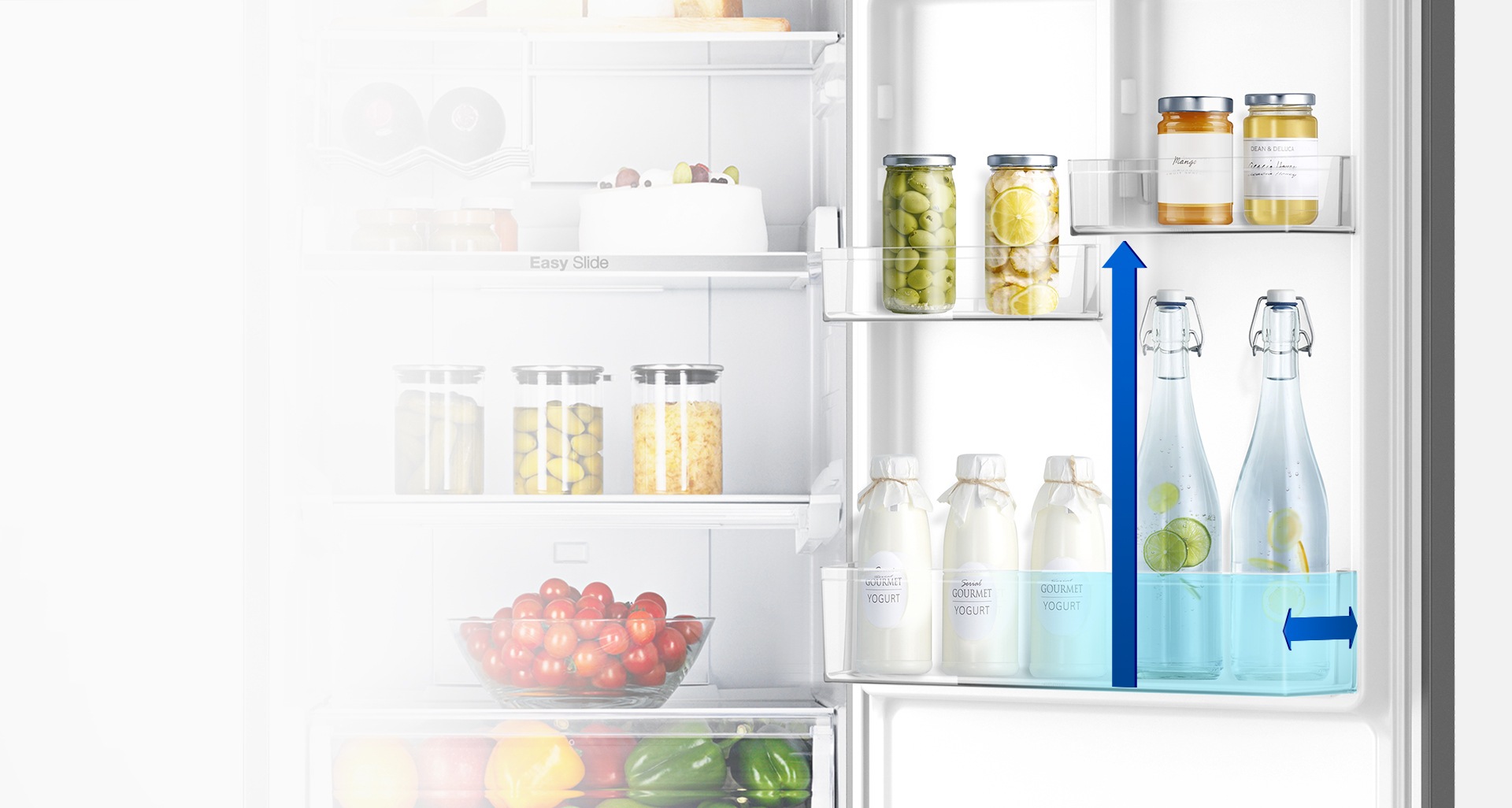 Fully open space (freezer)
The large space makes organizing and taking things out easier, while making the most of your storage space.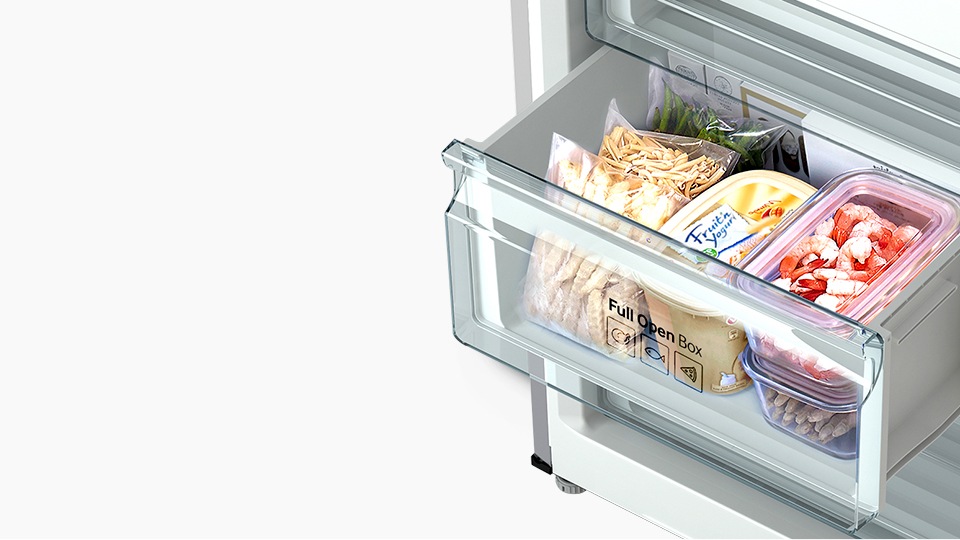 LED lighting
LED lights brightly illuminate the interior of the refrigerator without affecting the energy used for cooling.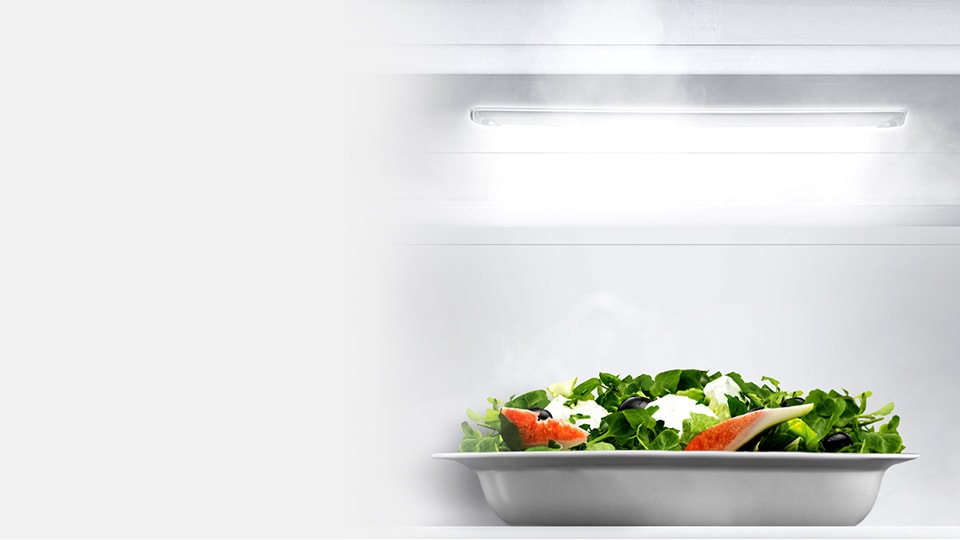 Smart performance maintains quality sustainability
A Digital Inverter compressor automatically controls its speed in response to cooling demand, across 7 levels. Thus, it uses less energy, which reduces noise and damage to consumption, for long-lasting performance.
---
Only logged in customers who have purchased this product may leave a review.