WD18J7825KP, Combo Add Wash with Combo Add Wash, 18 kg load
Description
Easily add clothes while washing
Did you forget to put an item of clothing in the washing machine after running it? Don't worry, the Add Wash allows you to quickly and easily put on forgotten clothes after the wash cycle has already started. You can also apply for hand washed clothes that you just want to rinse or dry. *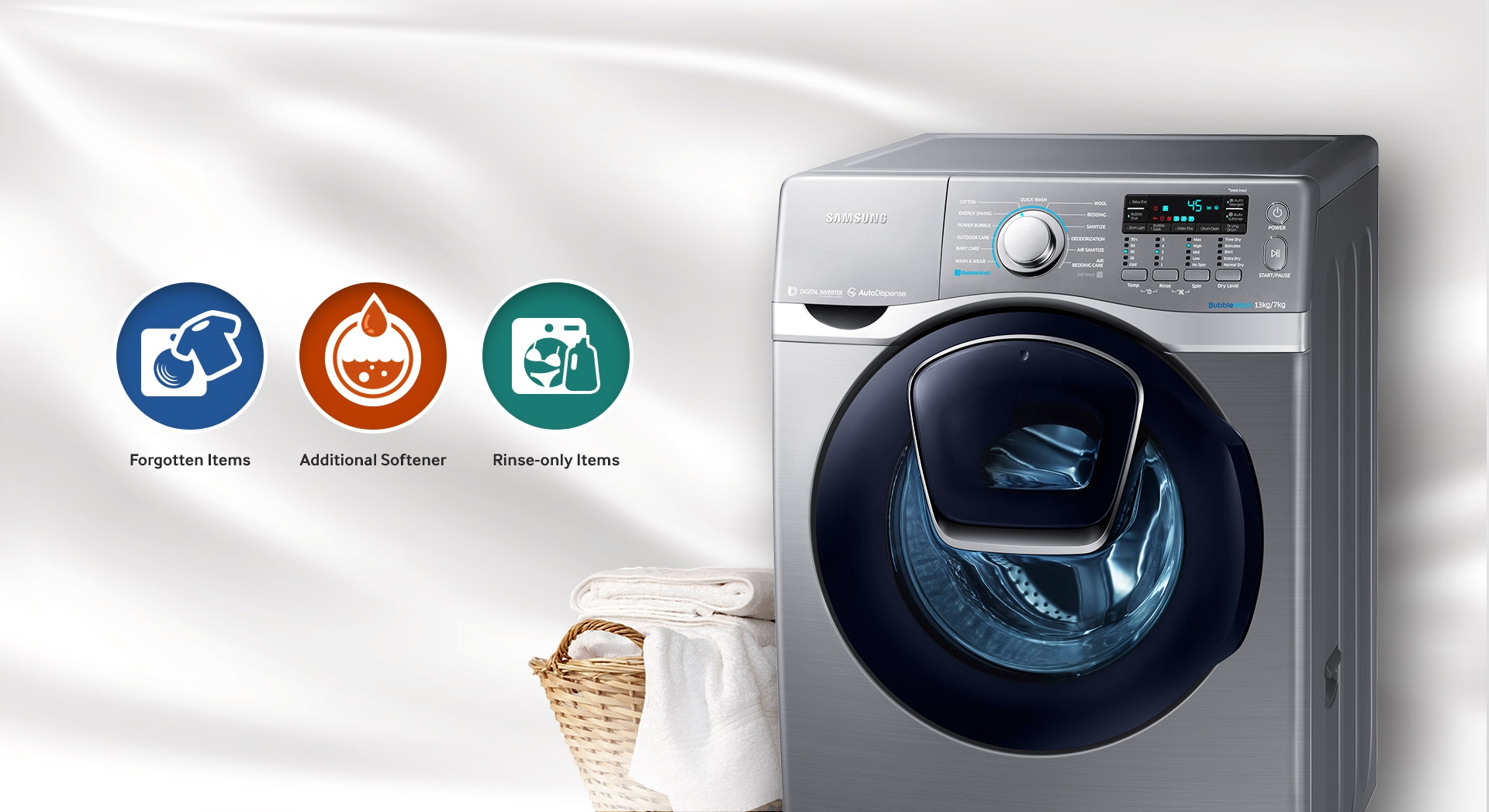 * The (Add door) can be opened to add laundry at any time during the cycle, if the temperature inside the drum is below 50 ° C.
18 kg. Less cycles. More fun time
The large 18 Kg Loading Capacity (10 Kg Drying Capacity) allows you to wash a large amount of clothes in one go very quickly, saving you your time and effort without the burden of repeated washes every now and then.
* Based on 24×44 inch bath towels.
Great bubble performance
Eco Bubble ™ technology creates bubbles that quickly activate detergent, helping to remove dirt more easily. The two water sprays use powerful water jets to help the detergent penetrate the tissues before rinsing out its residue.
Remove stubborn stains
With the touch of a button, Bubble Soak ™ technology helps remove a variety of tough stains. As clothes are soaked completely in bubbles, stains are loosened and removed effectively. *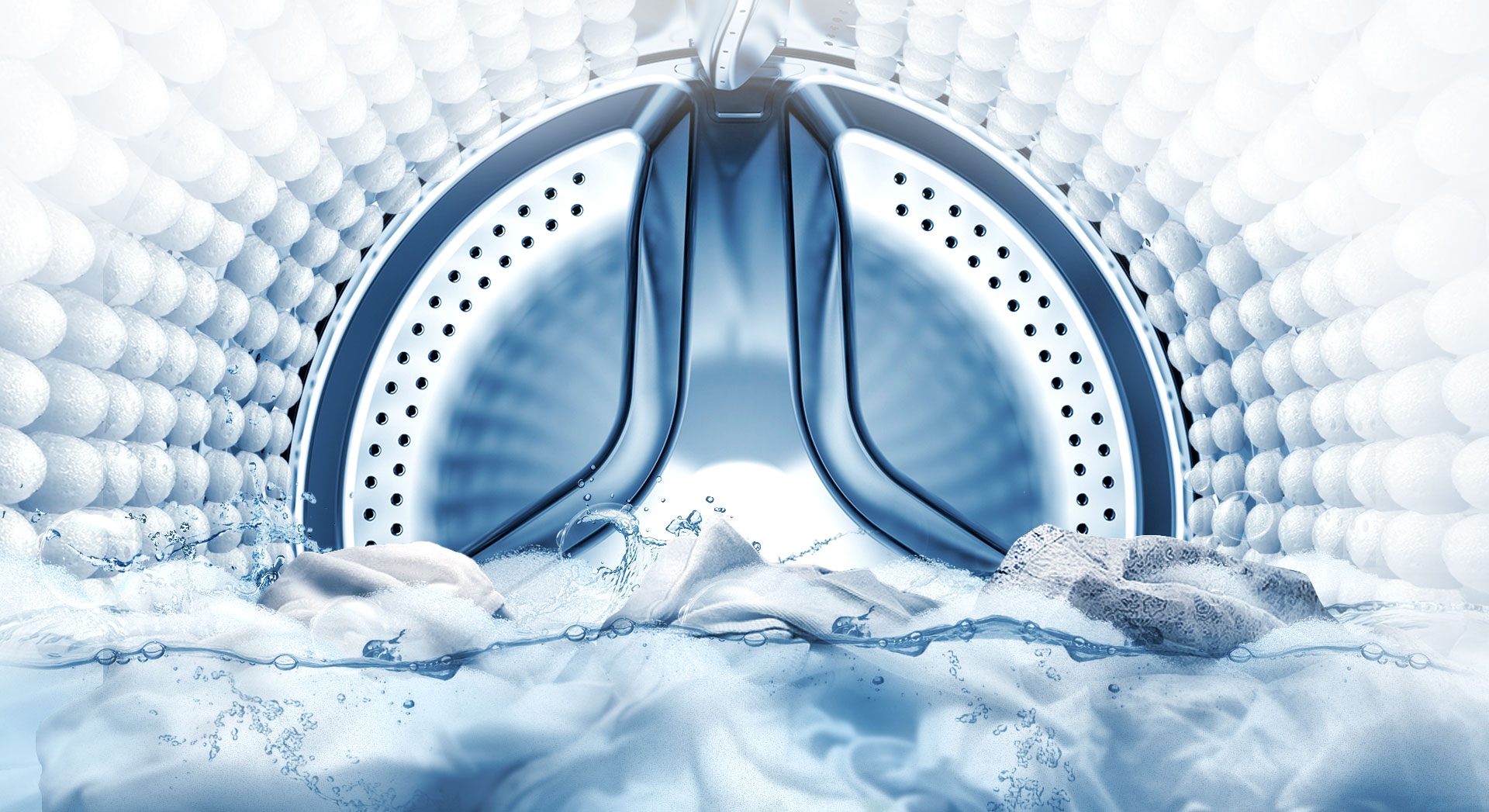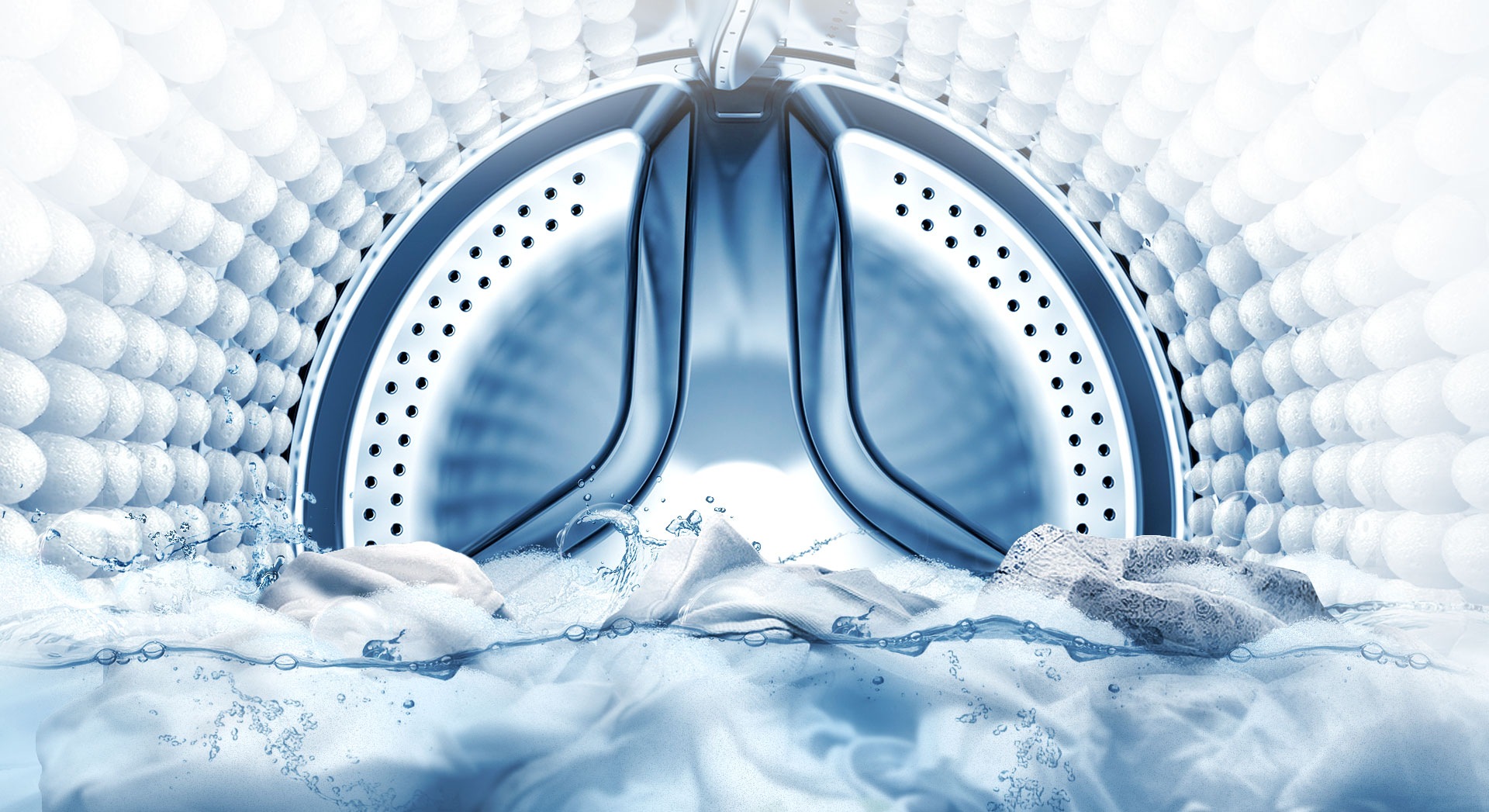 * Tested in accordance with IEC 60456 Edition 5/3 kg Wash Load / Cotton 40 ° Bubble Soak ™ (WD18J7825KP) compared to 40 ° C cotton without Bubble Soak ™ (WD18J7825KP) . ** Unrealistic image.
Automatic dispensing of detergent
The Auto Dispense ™ feature automatically dispenses detergent and fabric softener, so you don't have to do it yourself every time! Just fill the drawer once a month *, and the required amount of detergent will always be used to clean each load.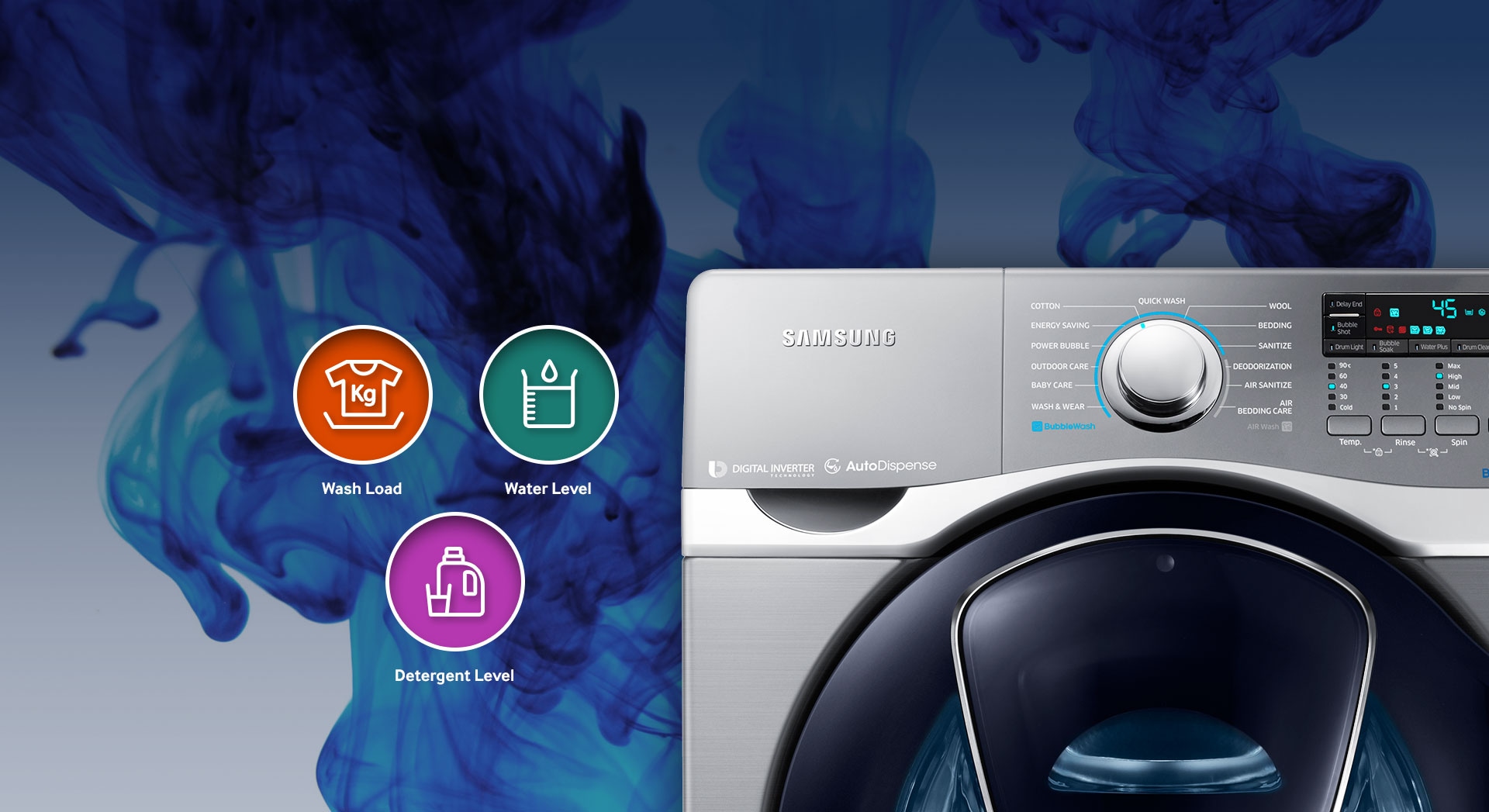 * Based on internal testing – using 5kg wash and normal amount 4 times per week.
Sterilize clothes with air
Air Wash ™ technology helps deodorize and sterilize clothes and furnishings, so they always smell fresh. And by using only ultra-hot air, unpleasant odors, bacteria and allergens are removed, without boiling or using chemicals.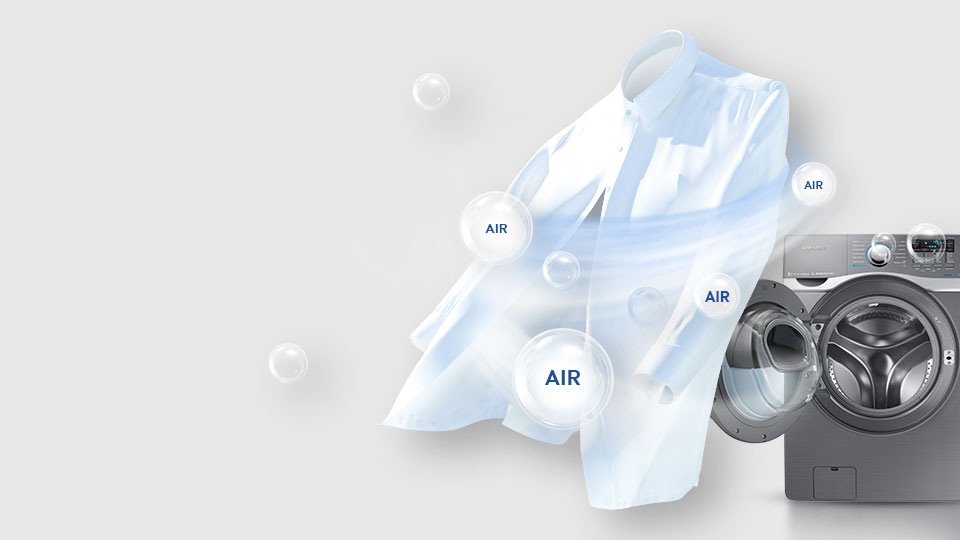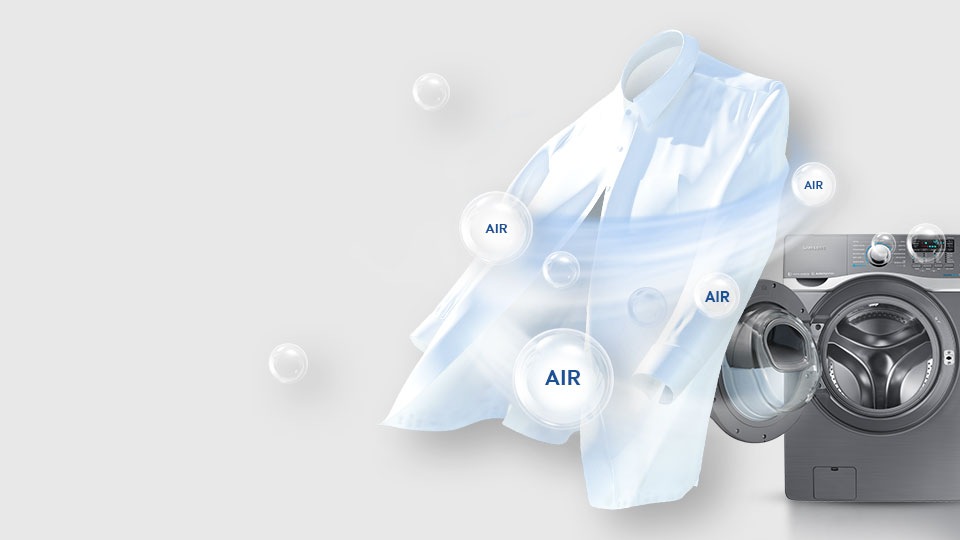 Quiet washing anytime, anywhere
VRT technology reduces noise and vibration during washing *. The ball balance system maintains the perfect balance of the drum even at high spin speeds. **
* Compared to conventional Samsung washing machine, which does not have VRT feature ** Actual noise / vibration level may vary depending on operating environment.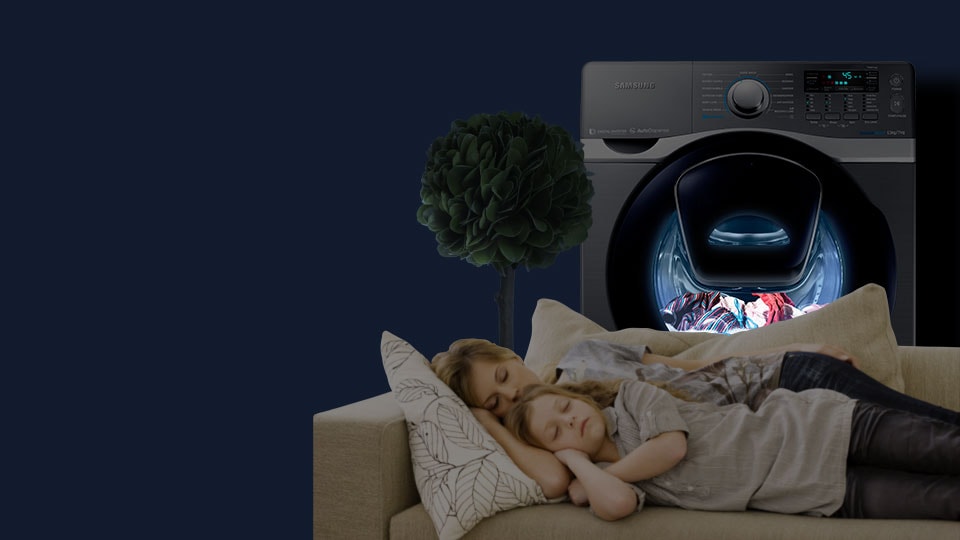 ---
Only logged in customers who have purchased this product may leave a review.